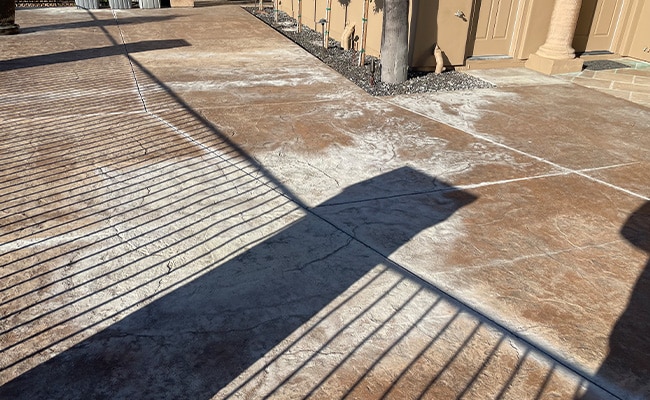 After years of weather beating, this patio needs restoration.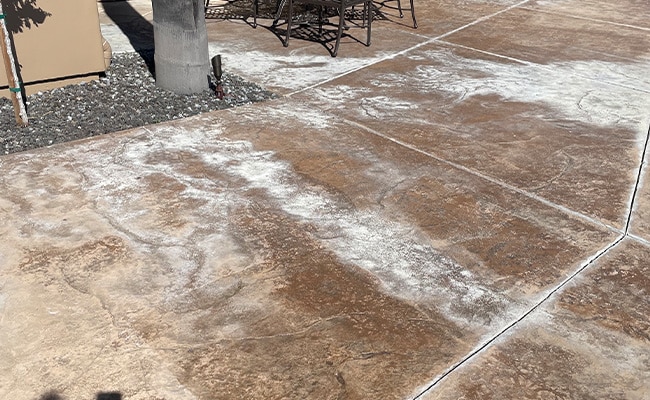 Weather and neglect ruined the look of this patio.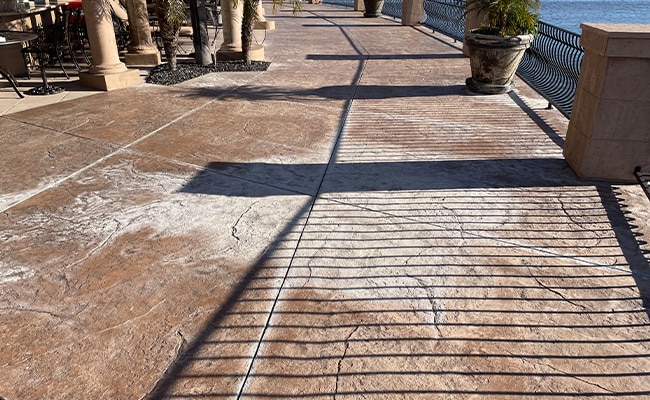 Weather damage is evident and extensive.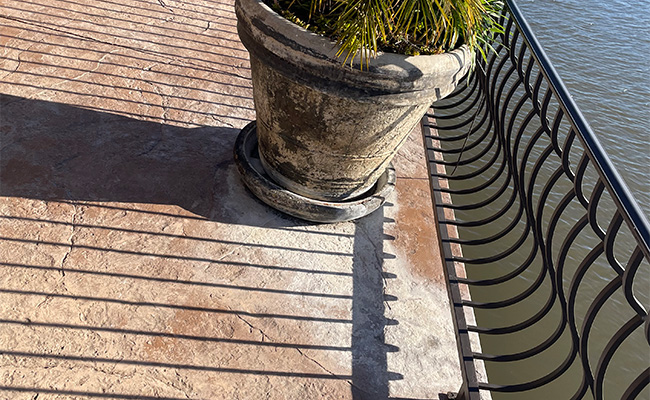 Standing water can cause damage as well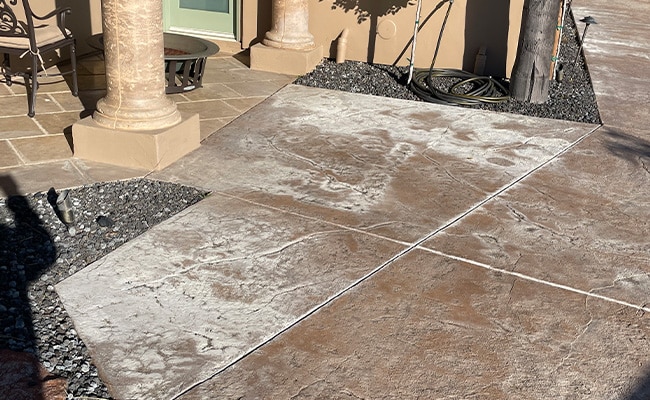 Weather and improper maintenance caused widespread damage to this patio.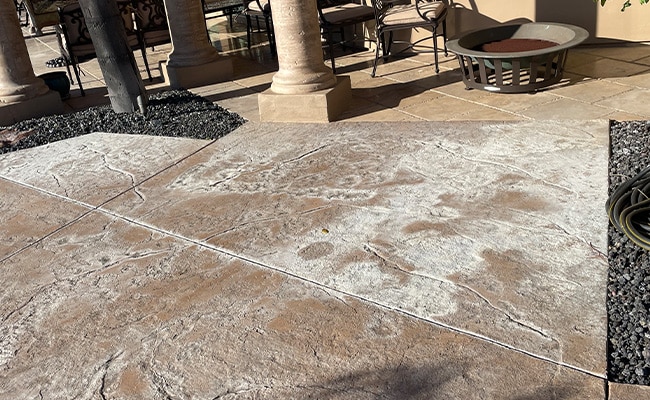 No part of this project was untouched by damage.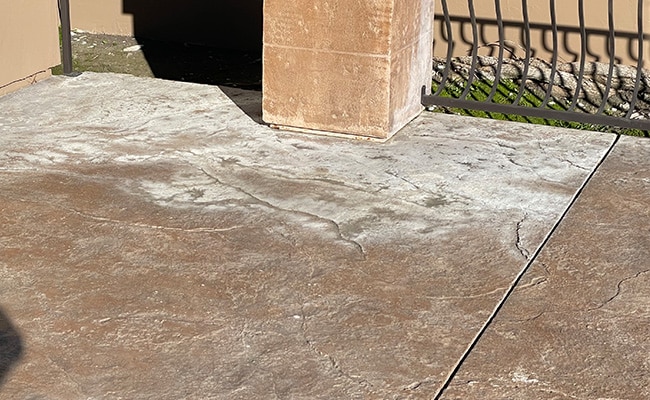 There was damage everywhere we looked.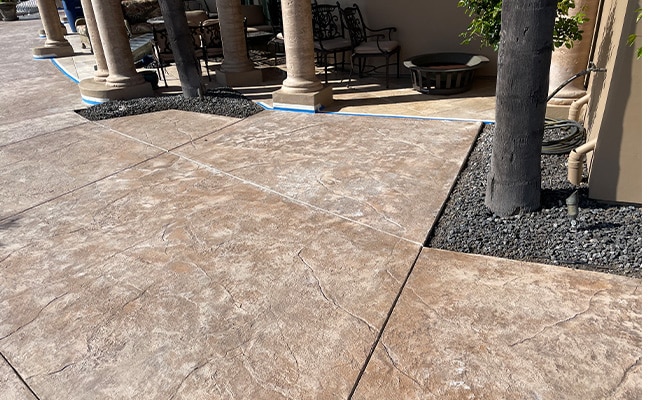 We taped off the columns and other areas to prevent damage from the acid wash.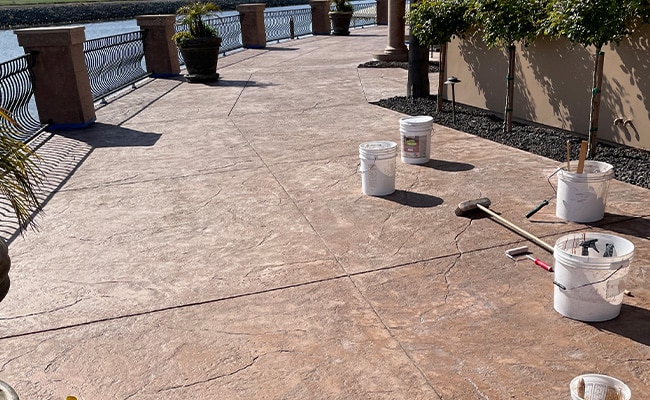 Before we did the staining, we needed to clean the whole area.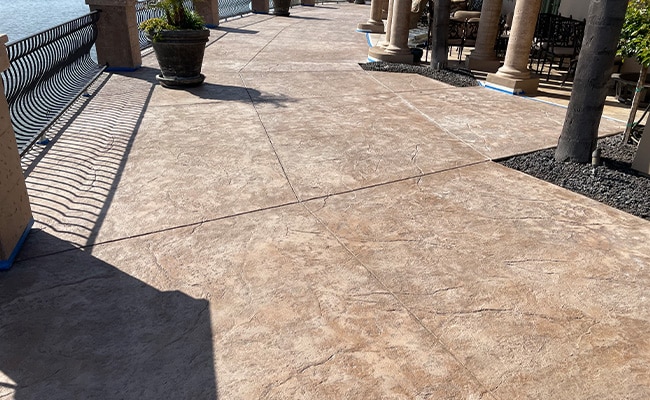 After cleaning, the concrete is now ready for staining.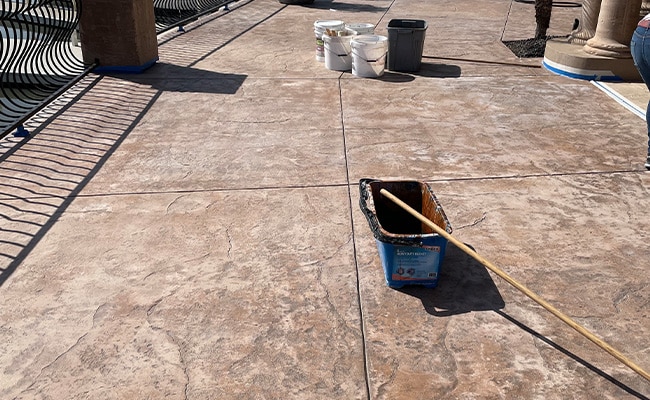 We are getting ready to stain the patio.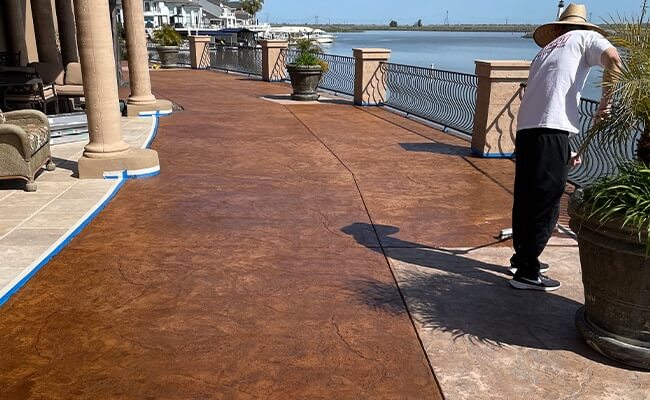 This patio is being stained with Egyptian Sand concrete stain.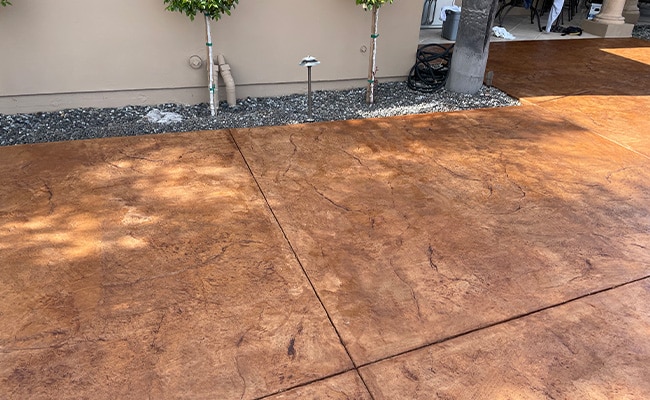 The patio looks like new after staining.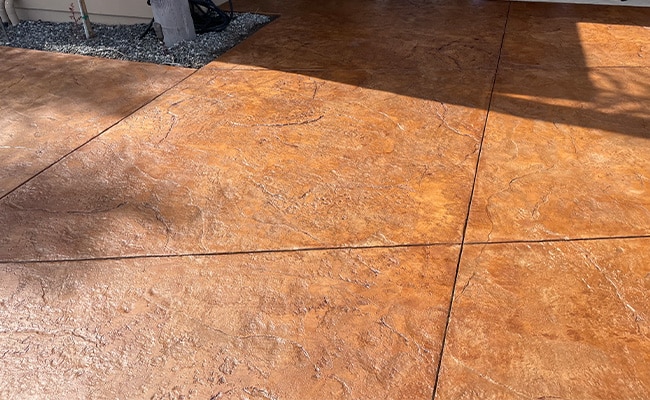 After the restoration was complete, this patio looked brand new.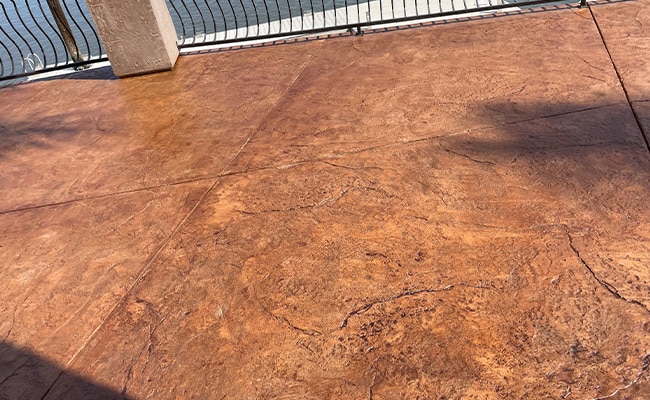 The damage has been erased and the patio looks like new.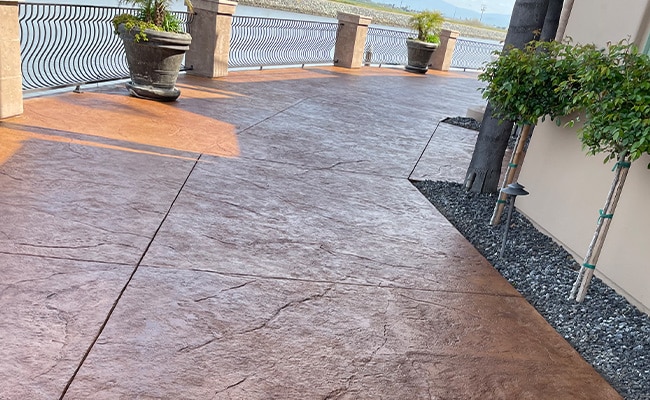 What damage?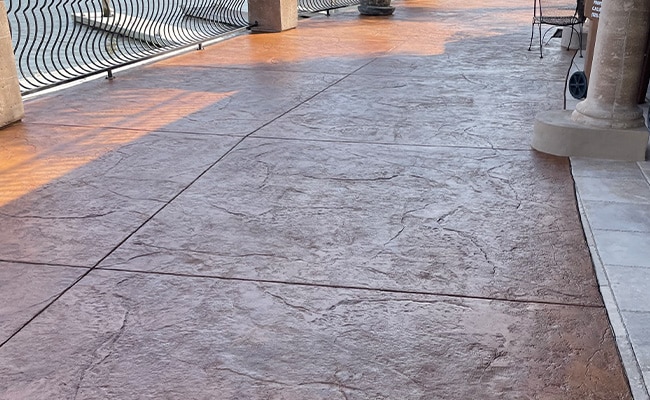 There is no sign of the damage we first encountered.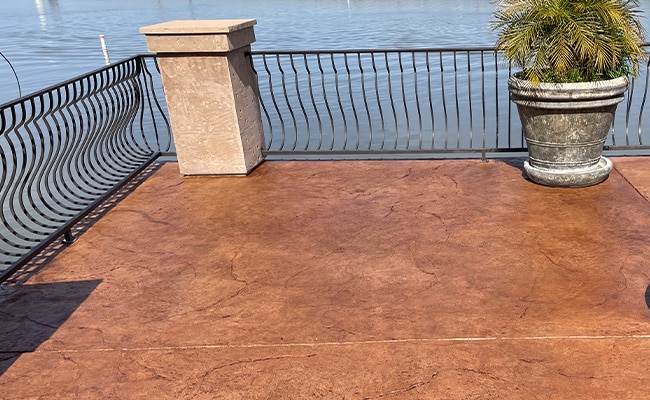 The Egyptian Sand stain turned out beautifully.
The Problem: Badly Damaged Patio
After years of exposure to the natural California elements near the Sacramento River, this stamped concrete patio in Discovery Bay, CA needed attention. Patriot Stone Restoration was called in by the homeowners to renew and restore their once beautiful 3,800 sq ft stamped concrete patio and walkway.
Our Restoration Process
With a 5-man crew over the course of 3 days. The first part of the project was to strip away all the mineral deposits from the planters run off, dirt, grime and stains that had accumulated on the surface over time. After cleaning, we then needed to renew and restore the surface to a beautiful, rich, new surface color.
Since there was a travertine floor right next to our project, we had to make sure to mask off the floor, so it was not affected by the acid we were using to remove the mineral deposits and other surface contaminants. The cleaning acid was applied and scrubbed with 17-inch nylon heavy duty grit bristle scrubbers.
Once the area was completely clean, we applied 2 coats of Egyptian Sand concrete color stain. This created a warm, golden-brown color in the concrete. After all the work was completed, we left the client with a clean, pristine, newly stained patio and walkway area.
---
Our professional technicians have had exceptional success in stamped concrete renewal and restoration. CONTACT US online or call us today for a consultation on stamped concrete renewal in the Alameda and Contra Costa County region and surrounding areas. 925-625-9625