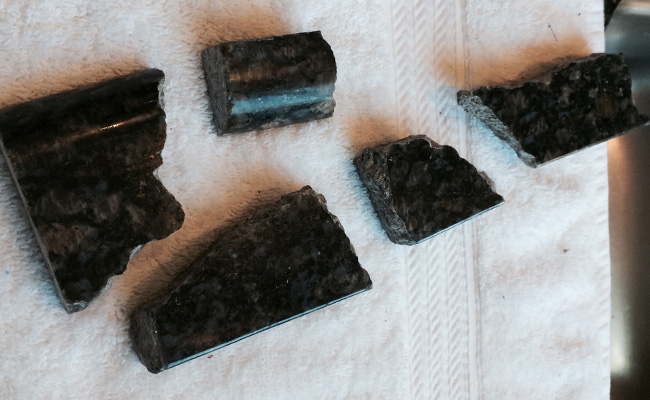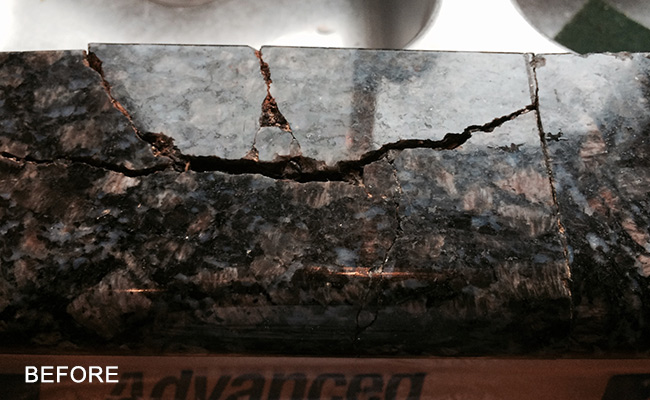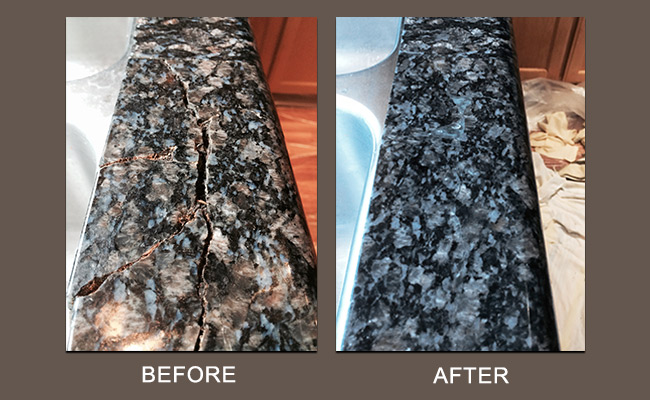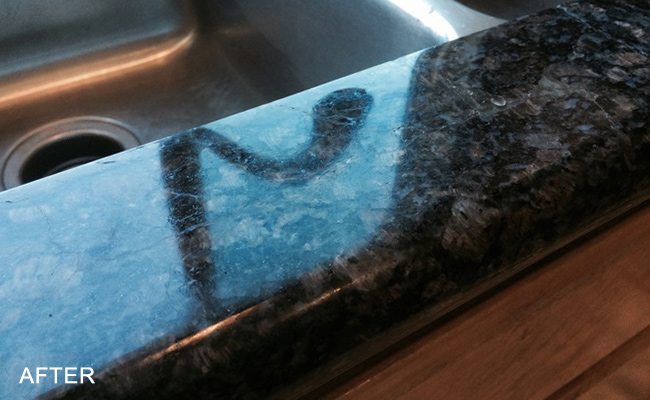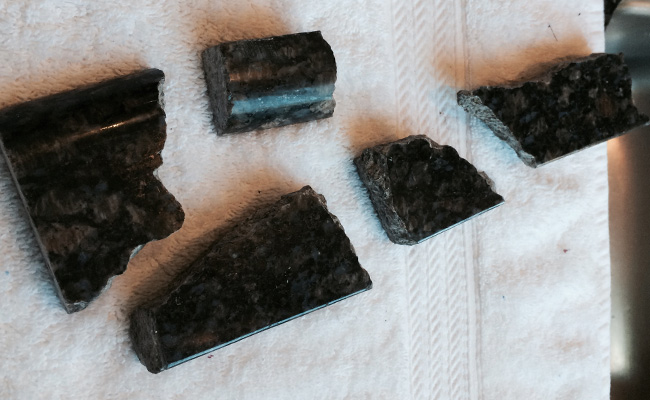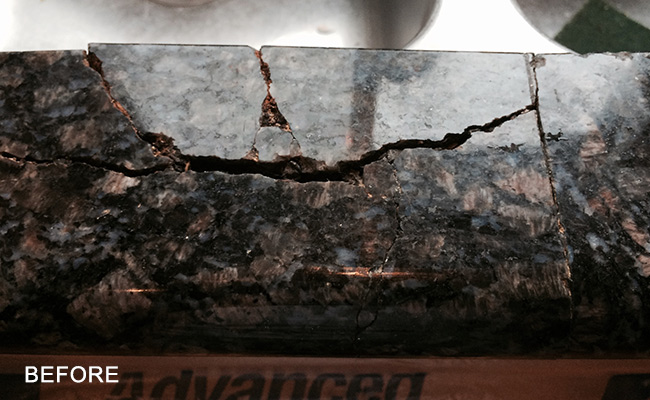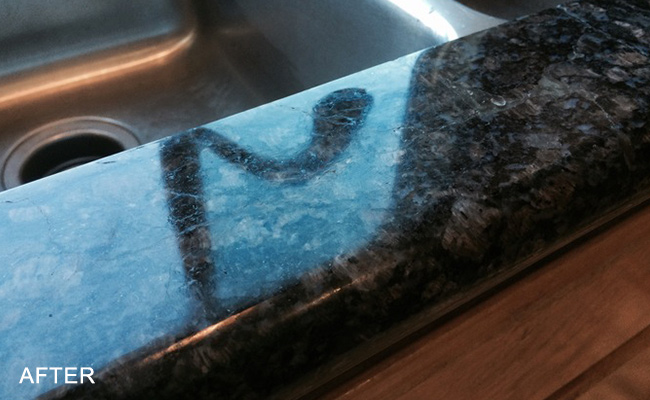 Problem: Left Side Rod Failure Granite Countertop Repair
Our San Ramon, CA clients were worried they would have to replace their granite countertop because it had severe damage as you can see in the BEFORE images. They decided to give us a call for a free estimate and to see whether the countertop was salvageable.
The damage was caused by caulking failure which allowed water to seep in under the granite, saturating the metal support bar and causing expansion from rust and corrosion.
We assured them that the countertop was not merely salvageable but that we could repair it to a like-new condition. After comparing the cost of a new countertop with the cost of rod failure repair and viewing a case study of a similar job to see the kind of results they could expect, they asked us to go ahead and do the repairs.
Our Repair Process
The first step in repairing this countertop was to remove pieces of the granite and set them aside for reassembly. After the damaged stone was removed, we removed the rod and used acrylic to seal and water proof the entire substrate, including the wood base.
Then, we reassembled the stone, carefully aligning and leveling each piece as we bonded them back together using acrylic colors made from scratch to match the finish and blend in with the stone.
To achieve a uniform, reflective finish, we ground the surface of the countertop flat, honed and polished it using a series of diamond pads with progressively finer grits, then did the final polish. Then sealed it to inhibit staining.
Our clients were absolutely stunned at how the repaired granite looked almost identical to the surrounding granite, and they were grateful that we were able to help them avoid paying thousands of dollars more for a replacement countertop.
To learn more about granite cleaning, repair, and restoration, visit our Natural Stone Services page.
---
For granite countertop repair, marble countertop polishing, rod removal after rod failure, or other natural stone restoration services, CONTACT US online or call (925) 625-9625. We service San Ramon, CA, as well as the entire Alameda and Contra Costa County areas.