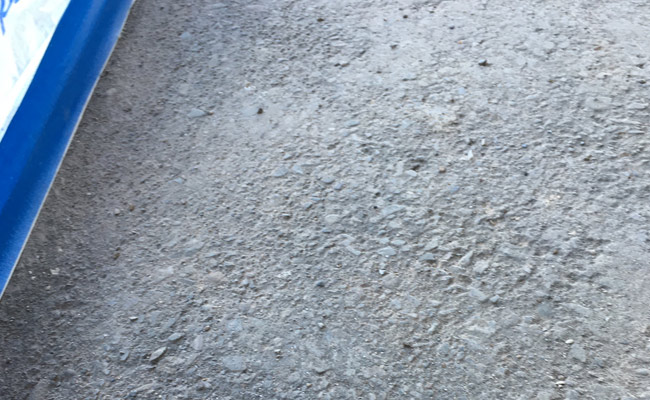 This is how rough the concrete floor was before we refinished it.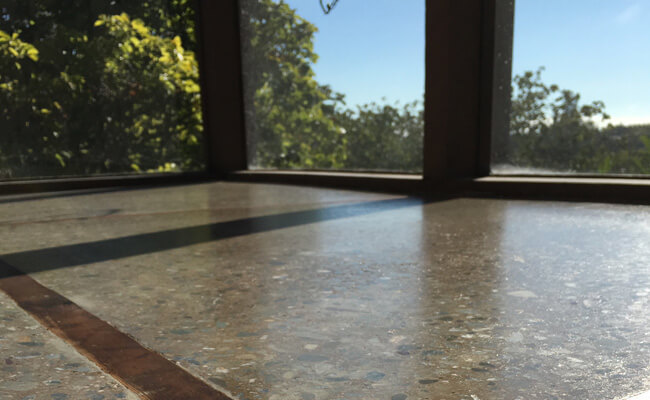 Here is another image of the concrete floor that demonstrates how level and smooth the floor was after we finished our work.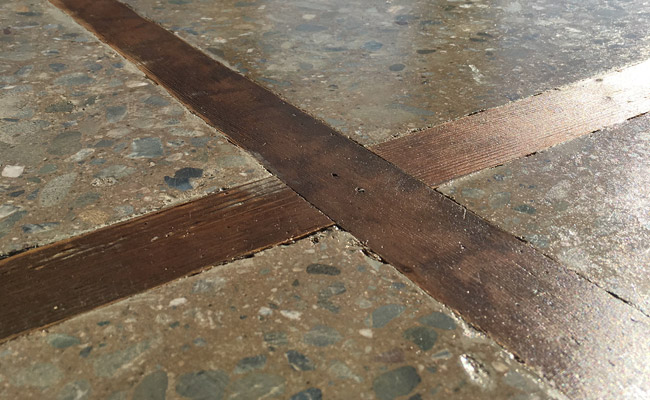 We were able to achieve an excellent level of flatness so the concrete was level with the wood joints.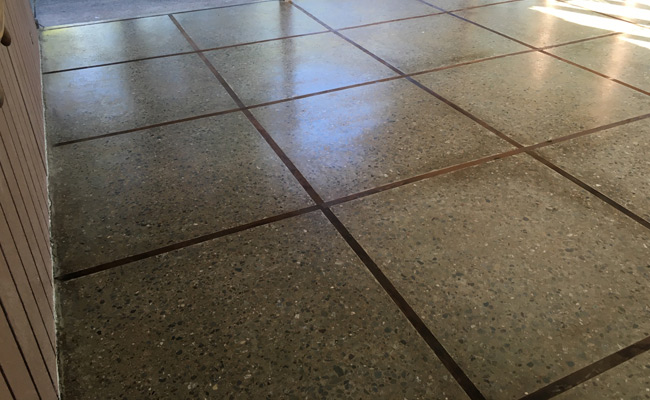 Notice the dramatic difference our concrete restoration services made.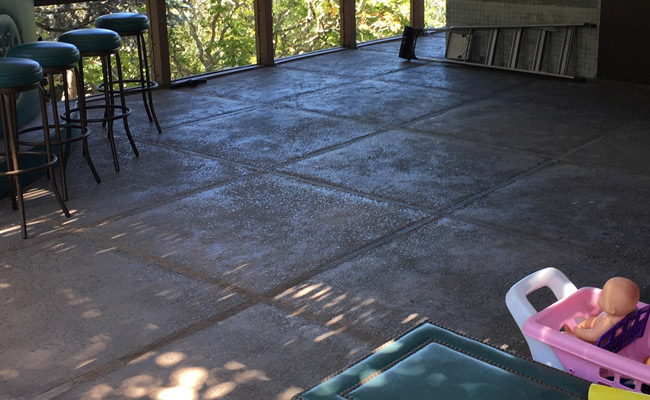 Here is the porch before we began restoration work on the concrete floor.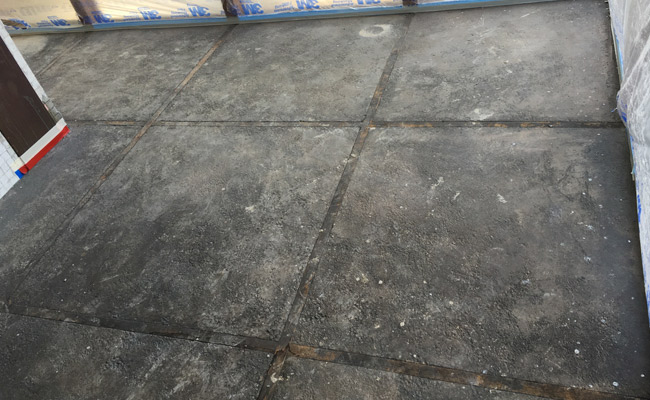 This was one of the worst areas. As you can see the floor was in very bad condition.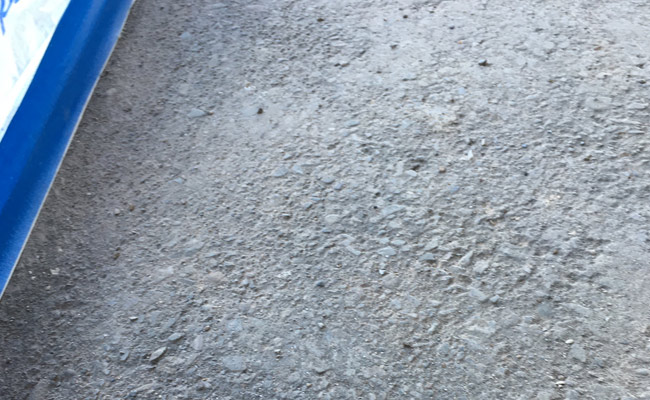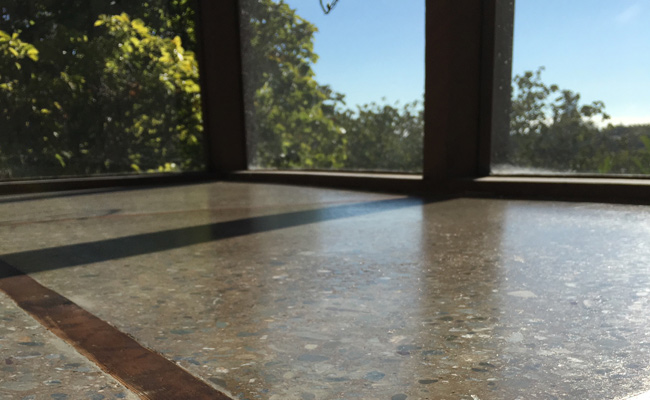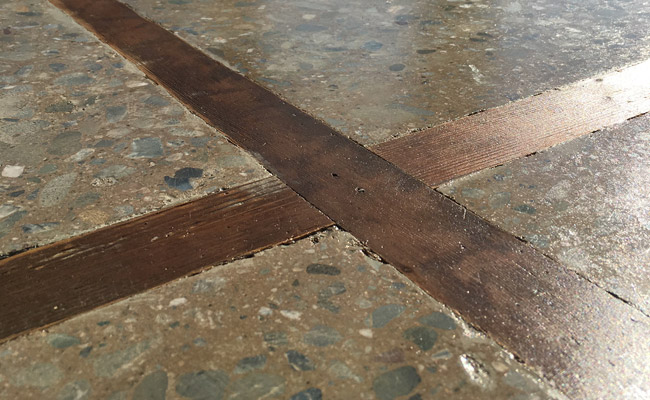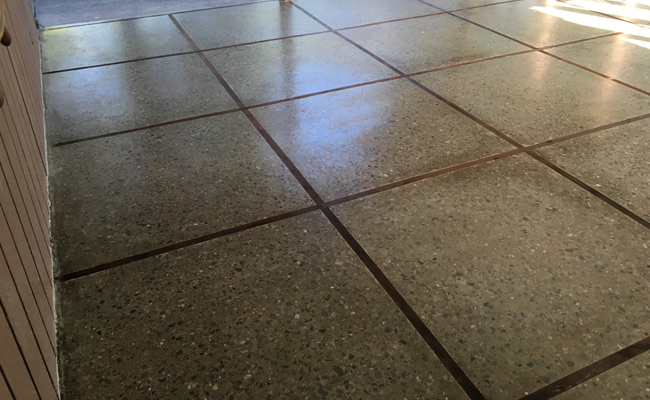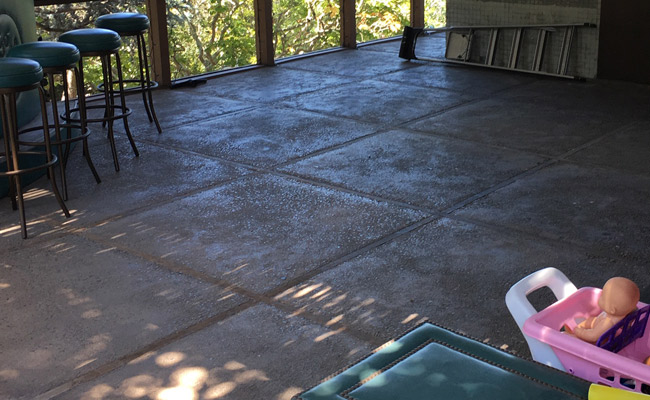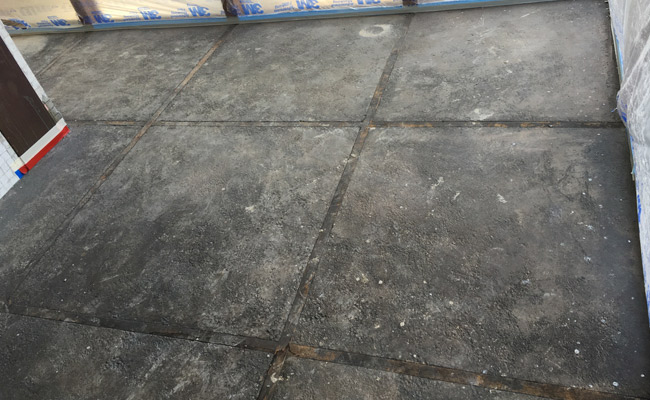 Problem: Rough, Dirty Looking Concrete
This patio in Alamo always looked dirty, even after deck scrubbing. The homeowners contacted us to find out whether our concrete services could make regular cleaning easier. We assured them that not only would regular cleaning be more productive, but their concrete floor could look brand new again.
Solution
First, we ground the concrete flat and level with the wood joints. Then we honed and polished to achieve a beautiful reflective finish. Our final step was to apply a sealer to inhibit staining.
The homeowners could not believe the difference our professional concrete services made for their patio floor. They were happy that it looked like new, just like we said, and they were eager to invite guests to show it off.
To learn more about concrete repair, grinding, honing, polishing, sealing and other concrete restoration services, visit our Concrete Services page.
---
For concrete floor polishing services, CONTACT US online or call (925) 625-9625. We service the Alameda and Contra Costa County CA region.